NEMA XR 29 Compliance Assistance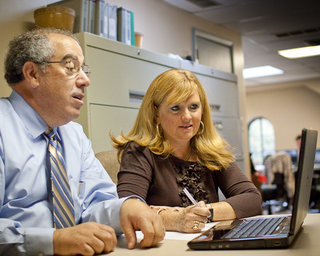 NEMA XR 29 Compliance Assistance
As a result of the Protecting Access to Medicare Act (PAMA) passed April 1, 2014, effective January 1, 2016, Medicare providers must ensure that CT equipment meets NEMA Standard XR-29-2013 – Standard Attributes on CT Equipment Related to Dose Optimization and Management. The CT dose standard is applicable to CT-designated HCPCS codes in which the payment source originates from the Medicare Physician Fee Schedule (PFS) or the Hospital Outpatient Prospective Payment System (OPPS).
Providers that fail to attest to this standard by 2016 will be subjected to a 5% payment reduction for all CT-designated procedures for Medicare as it applies to the technical component of the procedure. Beginning in 2017 and subsequent years, the penalty will be 15%. System attestation by providers will be verified through the periodic supplier accreditation process (e.g. Joint Commission, ACR, IAC, etc.).
This provision ensures that CT technology is compliant with the NEMA standard as it relates to patient safety and quality for Medicare beneficiaries. Attributes of this standard are as follows:
DICOM dose structured reporting

Pediatric and adult reference protocols

CT Dose Check

Automatic exposure control
Bio-Med Associates provides affordable, comprehensive Medical Physics compliance assistance. Our expert medical physicists will assist you every step of the way to help ensure your complete compliance with Medicare program requirements.
Call us now for complete NEMA XR 29 compliance assistance to ensure your full compliance with new federal regulations and uninterrupted Medicare reimbursement payments.
---
See also: