ACR Accreditation Assistance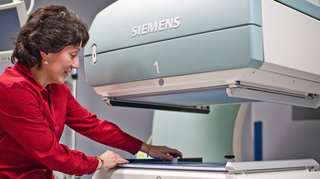 ACR Accreditation Assistance
Achieving accredited status through the ACR Accreditation Program shows an ongoing commitment to the quality and safety of your imaging services. ACR accreditation has the most robust radiation safety standards, and demonstrates that you have paid attention to the fundamental details that allow you to conduct suitably designed and executed studies using optimized equipment. Appropriate exam dose is a cornerstone of the ACR Accreditation Program.
Bio-Med Associates medical physicists are specifically trained and qualified to assist your facility with every step of the ACR accreditation process in all of these modalities:
Breast MRI
Breast Ultrasound
CT
Mammography
MRI

Nuclear Medicine
PET
Radiation Oncology
Steretactic Breast Biopsy
Ultrasound
The accreditation program evaluates the qualifications of personnel, equipment performance, quality of clinical images, appropriateness of scan parameters/technique, scan performance characteristics, and radiation dose estimates.
Failure to pay attention to the details spelled out in the ACR instructions and the clinical image quality guide is a frequent cause of failures, re-submissions, or appeals. Failure to submit images that are specifically requested; excessive series through a body region (especially in children) and imaging protocols that are missing key information such as the contrast administration strategy are common problems with initial accreditation.
Call now for complete ACR Accreditation services!
---
See also: