Medical & Chiropractic Surveys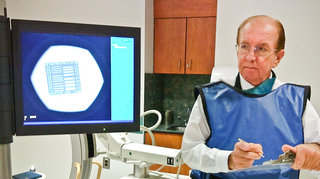 Medical & Chiropractic Surveys
Bio-Med Associates will perform a Radiation Protection Survey and performance evaluation on your equipment in full compliance with all state and FDA regulations. This will assure that the equipment complies with all radiation safety regulations, and equipment performance specification and regulations.
Measurements of radiation levels will be made inside and outside the room, as well as measurements of all regulated machine parameters including kVp, mAs, focal spot size, radiation output, collimator alignment, phototimer reproducibility, etc.
General radiographic equipment can usually be completed in three hours; multiple tubes will require additional time.
Custom patient dosimetry measurements and calculations are optionally available upon request.
To Schedule Service
Please complete the Medical / Chiropractic Proposal Form, then print and fax the signed form to 908-788-6757. We will contact you as soon as possible to set up an appointment to accommodate your needs.
---
See also:
Radiation Protection Surveys
,
General Radiology physics services