What Is A Medical Physicist?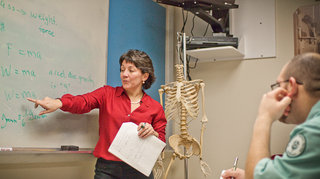 What Is A Medical Physicist?
The Medical Physicist is a specialist which practices Radiological Physics in one or more of the following subspecialities:
Diagnostic Radiological Physics
Therapeutic Radiological Physics
Medical Nuclear Physics
The physicist provides consultation to physicians, patients, and medical/dental facilities in many areas of Radiology. The physicist provides, and assists others in providing, the highest quality patient care and safety.
Physicists' service is required to comply with regulatory agencies, including the Joint Commission on Accreditation of Healthcare Organizations, Nuclear Regulatory Commission, Food and Drug Administration, and State Radiation Control Agencies.