Survey Meter Calibration & Repair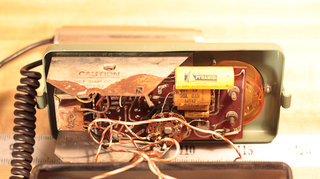 Survey Meter Calibration & Repair
Calibrations
Gamma Calibrations (Cesium-137) and Electronic Calibrations: A gamma field calibration (up to 1 R/hr) will be automatically performed on all instruments with exposure rate scales unless otherwise specified. An electronic calibration will automatically be performed on instruments with c.p.m. scales only. A two-point per range calibration is performed. Instruments having only one common calibration adjustment for all ranges will be adjusted on the most commonly used scale or as indicated by the manufacturer.
As part of each calibration service, and prior to all portable instrumentation calibrations, a battery integrity check is made, and when needed, replacements are made at list price. Batteries will be replaced when they fail to exceed 80% of their rating. Replacement, brand and construction will be left to our discretion unless otherwise requested.
Instruments having an "Integrate" mode may have that feature calibrated or checked upon request only. The charge for this service will be the same, per range, as the standard calibration for that type of instrument.
Multiple detector instruments are available at 75% of full calibration fee for each additional deduction.
Instruments whose response exceeds 10% will be calibrated with a correction factor noted. Instruments whose response exceeds 20% will be rejected from calibration and noted as such on the certificate. An instrument sticker will not be issued in this instance, however, the calibration fee will be charged.
Repair
Estimates - All estimate charges are applicable toward repair costs.