Radiation Oncology Physics Services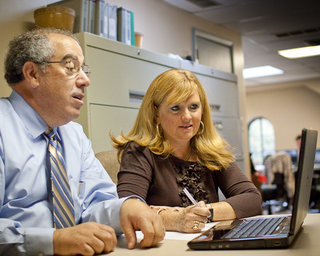 Radiation Oncology Physics Services
Full calibration of mega-voltage units by qualified expert.
Spot-check of mega-voltage units performed or reviewed by qualified expert.
Performance or review of individual patient dosimetry and treatment plans.
Participate in simulation and CT treatment planning.
Provide special medical physics consultation in complex treatment planning.
Performance evaluation of radiotherapy simulator.
Brachytherapy inventory and storage survey.
Participate in Radiation Safety Committee.
Provide consultation in equipment planning, writing specifications for purchases.
Assistance in NRC and State licensing: amendments, renewals, inspection deficiencies.
Audit radiation protection procedures for compliance with federal, state, and JCAHO regulations. Includes review of ALARA and Quality Management programs.
Review department procedures and policies as required by JCAHO. Provide consultation in establishing procedures and protocols.
Provide in-service on emergency procedures and radiation protection for staff and nursing.
Review personnel monitoring reports.
Calibration of Orthovoltage/Superficial x-ray therapy units.
Establish/perform QA program for OBI/CBCT, prostate ultrasound systems.
Additionally, Bio-Med can provide:
Survey meter calibration at our facility
Shielding Design
Acceptance testing of new equipment
Radiation Protection Surveys of teletherapy units and simulators
Radiation Protection Surveys of brachytherapy patients if not performed during routine visit
Consultation over the phone
On-call (off-duty) service
Per diem coverage is available when an employed physicist resigns, becomes ill, or is on extended vacation or leave of absence
Staff may be available for temporary assignments or permanently for hire